When COVID-19 hit the UK in March 2020, social distancing guidelines required "non-essential" businesses to close their doors, which hit the fitness industry especially hard. Gym-goers were no longer able to attend the classes they loved, or meet up with their personal trainers. .
Personal trainer, Leah Carter was someone directly impacted by this, so she had to spring into action right away to keep her business alive.
She approached me to help her with a solution. A digital idea was developed; 30-minute HIIT classes, streamed daily, that her clients could attend online. Flat Out 30 was born.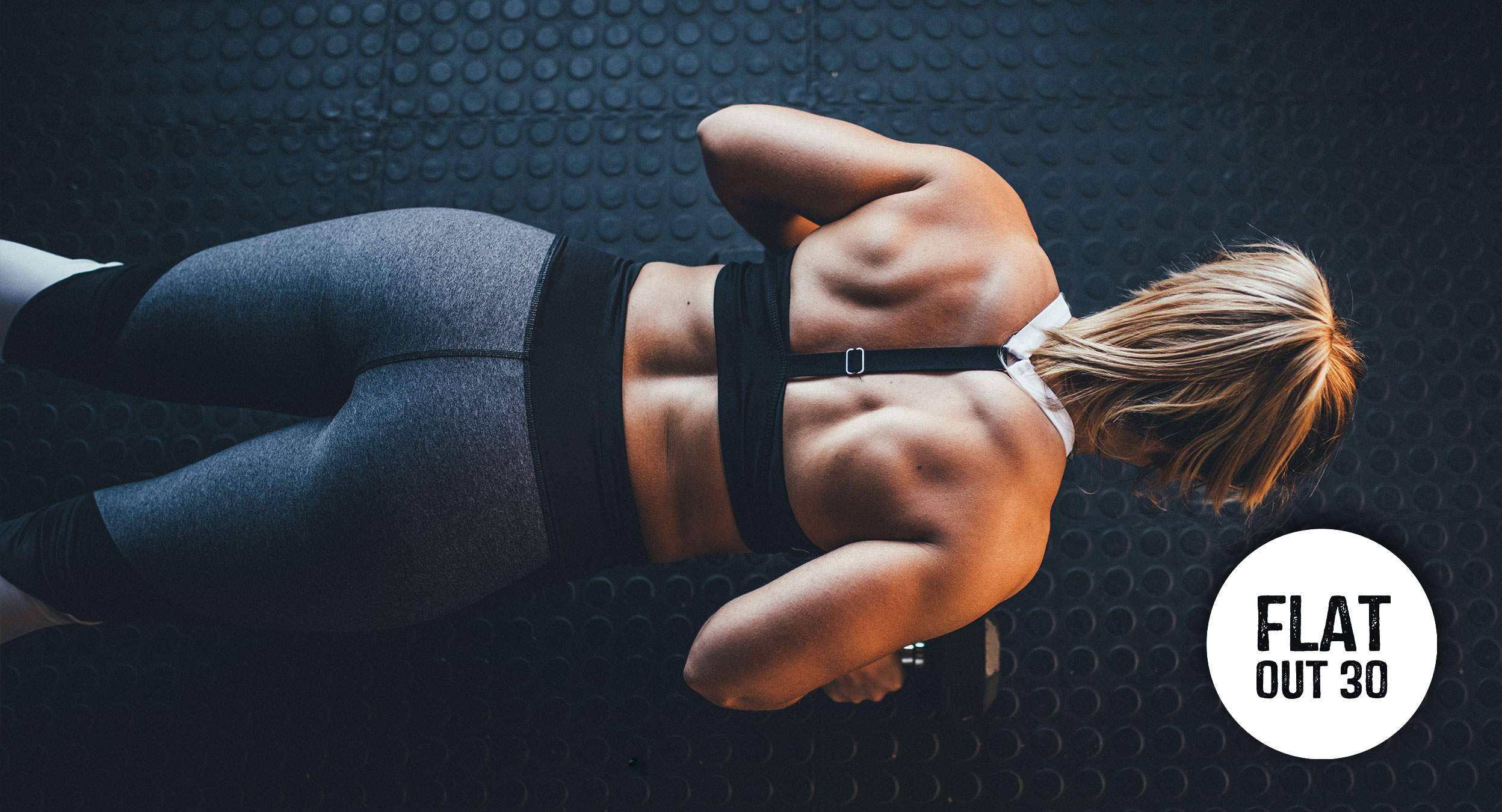 Live-Streaming was the solution
We knew we'd have to get creative to keep her clients engaged and her business afloat.
Without the motivational and social aspects that in-person fitness classes encourage (and clients love), it would be challenging to replicate the typical classes that her clients were used to hosting.
The closest alternative to face-to-face classes was live-streaming classes online so that members could stick to their fitness regimes and maintain contact with the instructors and peers they were used to seeing. Helping Flat Out 30 community maintain a sense of normalcy in such an uncertain time was essential, and we wasted no time getting started.
Through live-streaming, clients are able to join live workouts, remotely and see each other on the screen while they worked out together, simulating the feel of an in-person fitness class. Hosting interactive virtual classes fosters a sense of instant communication, a more natural alternative to the Instagram Live or Facebook Live fitness classes that trended briefly at the beginning of the public health crisis.
Clients love it
Using Zoom's live-streaming solution, Leah was able to offer a larger class capacity, giving Flat Out 30 a greater opportunity to keep its community engaged.
Leah says that her clients have been "very appreciative and grateful," and the positive feedback they leave after each class is proof, which goes to show that even in the midst of a global pandemic, Flat Out 30 is able to provide their members with a positive class experience.
The benefits of live-streaming fitness classes are becoming more and more apparent to trainers like Leah. Her decision to transition to virtual classes amid COVID-19 shutdowns has played a large role in her continued success during this challenging time. And with more participants able to attend each class due to the virtual format, comes a greater opportunity to transform them into loyal clients.